WSi4
WSi4 ist a free 3D Software that integrates all aspects of metal manufacturing, from construction to the complete assembly. It allows its users to create quotes, cost calculations, and manufacturing documents at maximum efficiency.
WSi4 is being actively developed and is currently in public test phase.
WSi4 can be downloaded from here:
Please write a mail to mail@wsoptics.de for your free user account.
Features
WS
i4
is an independent 3D software. It offers
import of 2D (DXF) and 3D (STEP) models
integrated document management
customer management
handling of arbitrary worksteps
Unified format for exchanging manufacturing information between customers and suppliers
direct connection to ERP systems
no dependency upon third-party tools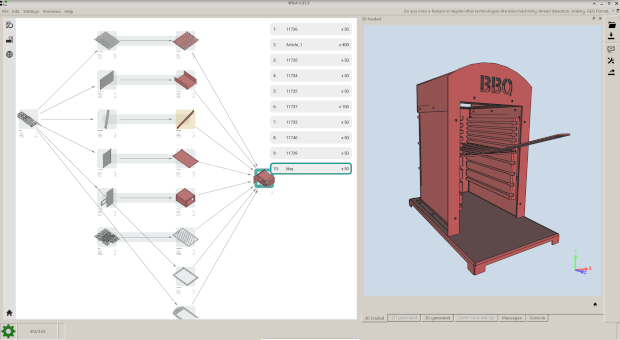 Output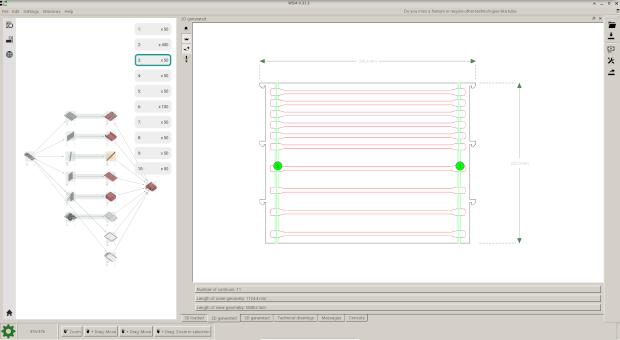 WS
i4
tries to minimize required user efforts by offering a high degree of automization, thus maximizing customer benefits. It automatically generates
precise unfoldings of 3d models
manufacturing documents
quotes
cost calculations
bills of materials
press brake programs
interactive 3D HTML files
Redefine data exchange between customer and supplier
WSi4 allows exchanging entire manufacturing trees between customer and supplier. The integrated document management system makes it possible to attach arbitrary files, associating them to relevant worksteps or articles.